How to keep your remote team happy, besides Zoom happy hours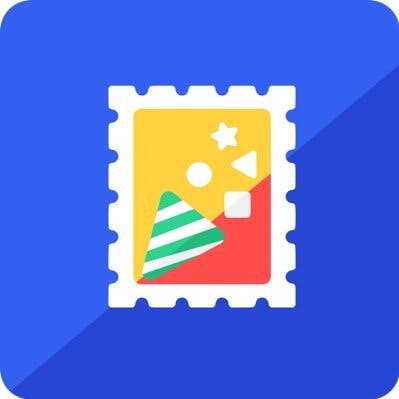 Teamo Team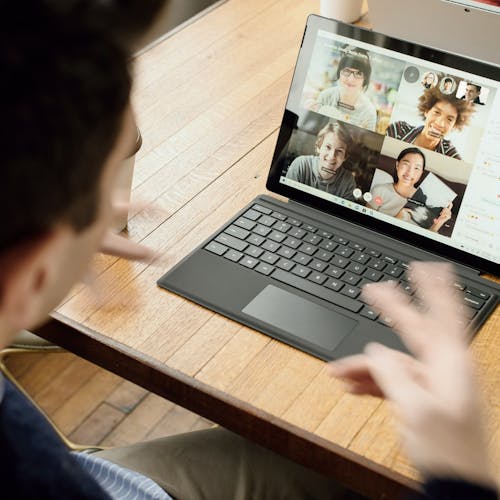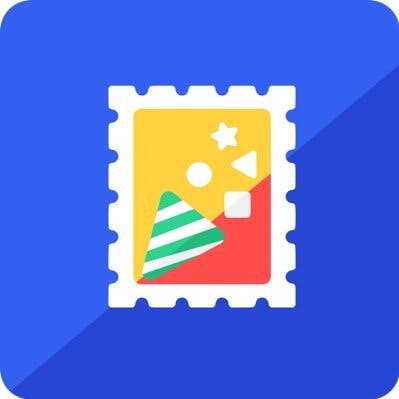 Teamo Team
The Good (of Remote Work)
With societies yet to reopen fully, most teams are still working remotely, and many companies are looking to operate "remote-first" for the long-term, e.g. Quora and Slack. While it did take some time to get used to, according to our interviewee Michelle, most people are happy about this: 53% of employees feel that their mental wellbeing has improved due to working from home and enjoy family time.
The Bad
However, remote working isn't without problems. Video calls all-day long are making people feel burnt out, and 57% of employees feel they have seen more 'mansplaining' on video calls than they would do in traditional, in-person meetings. Some employees complain about more work hours, and feeling more surveilled by their employers (please don't do that!).
Most people feel a little less connected with their teams. Tim, who's interning at WattPad, reveals that it is challenging for teams to continue its culture of celebrations. He describes WattPad as a very social-focused company where informal celebrations, lunch parties, special events are held almost every week and where everyone was invited to join.
Nowadays, however, celebrations are replaced with massive zoom calls where it's more of a one-way announcement that everyone joins and watches. In smaller groups, there are wine-parties and lunches over zoom, which he enjoys, but the face-to-face informal conversations that happen are not replicated. If one were to reach out to another to do so, he/she would have to schedule a call with the other person and that would be very administrative and "deliberate", going against the nature of spontaneity originally.
Michelle from Citibank shared that her team's "Fizz Friday" (virtual happy hours) is still going surprisingly strong, where people would log on for about 45 min. Kevin from Square also shared that his team has tried a variety of ways to keep connected, like Zoom happy hours, online board games, trivia, digital postcards, shipping gifts. However, he did say that after a while, he finds it meh. Gabriel and his team tried everything from https://www.pizzatime.xyz/ to "enjoy a nice pizza pie all at the same time", to an employee engagement platform Assembly which he eventually found that his team wasn't really on board with it.
Some tips
Building a happy remote team may not be easy, but a combination of these could make magic:
Trust: The most important thing to do is to give trust to your team.

Communication: encourage your team to communicate what they are working on, and assign more experienced people to remote work to mentor the newcomers.

Support: Share articles that help your team regularly. A good forum is https://remoteclan.com/, a platform where you can find good sharing of experiences and discussions on remote work.

Experiment: Try different activities and see what works with your team. From pizza parties to social group cards (us!) and trivia games, it doesn't hurt to try something out. If your team doesn't like the activity, it could turn into a good discussion about product design and user experience!

Make things social: Don't forget to have fun! Use Slack apps like Donut to pair people up to socialize. Spice things up in your team and have these fun moments during work time, so your team doesn't have to feel that they have to sacrifice their personal time to attend them. During weekly team meetings, you can ask fun questions like "What is one interesting place you have lived in" and go around the room, letting everyone share about their life!

Regular check-ins: How is the new hire doing? Does the team like the recent team activity? Check-in with your teammates regularly and build stronger rapport.
Engaged employees are more productive and stronger workplace relationships encourage better communication. We here at Teamo want to help invigorate teams, build genuine connections, and make work fun and fulfilling for all. 🎉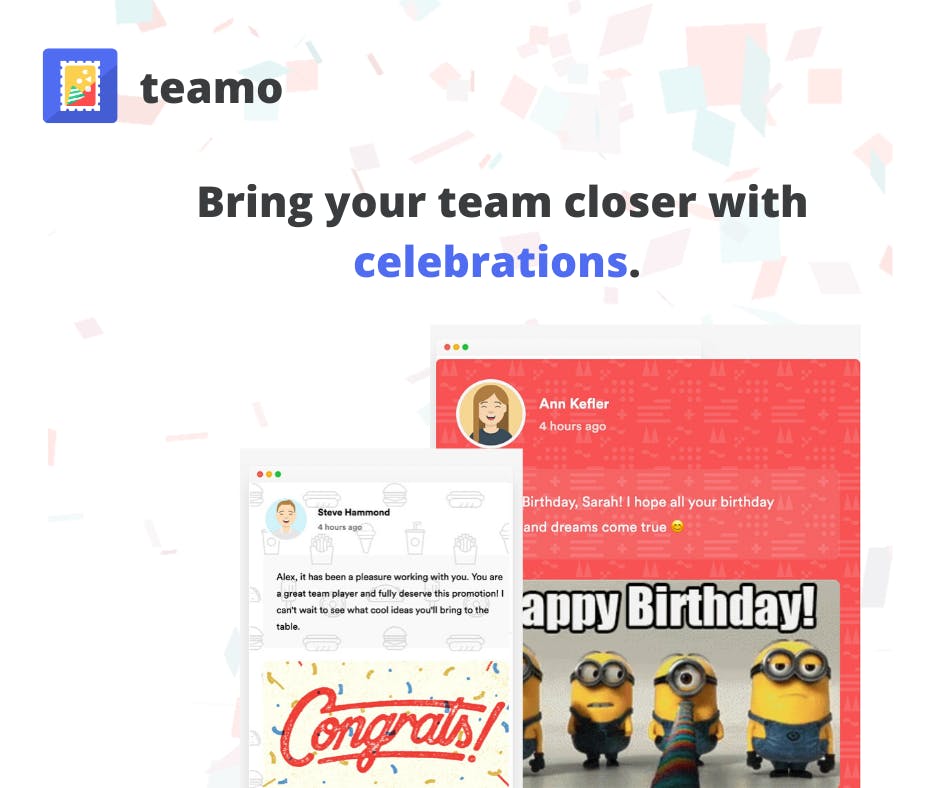 A warm, genuine message goes a long way. Whether you're looking to welcome a new hire, thank a summer intern or celebrate a teammate's birthday, Teamo works for you. Check us out!