Group card, group e-card: Teamo | Better than Kudoboard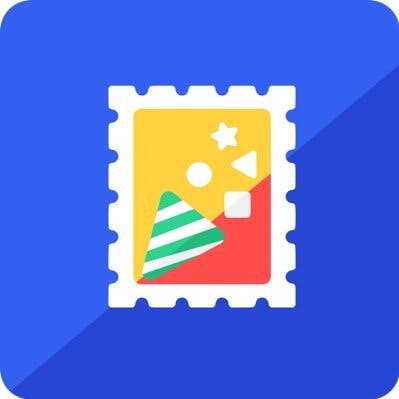 Teamo Team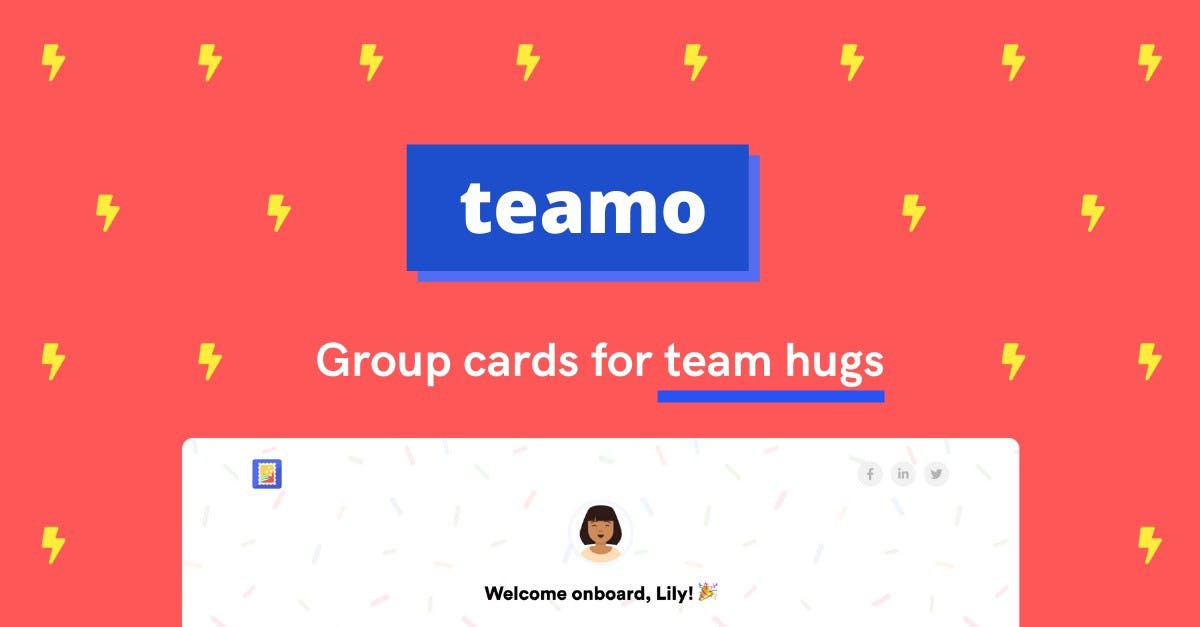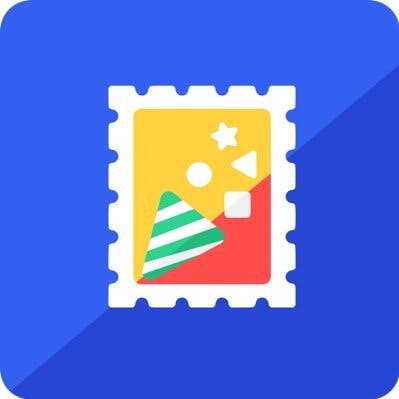 Teamo Team
Teamo's a platform to celebrate work occasions and keep your team engaged with social and lively group cards. 🙌 Visit us here: https://teamocard.com/
Alright no animosity here, but let us show you what we can offer!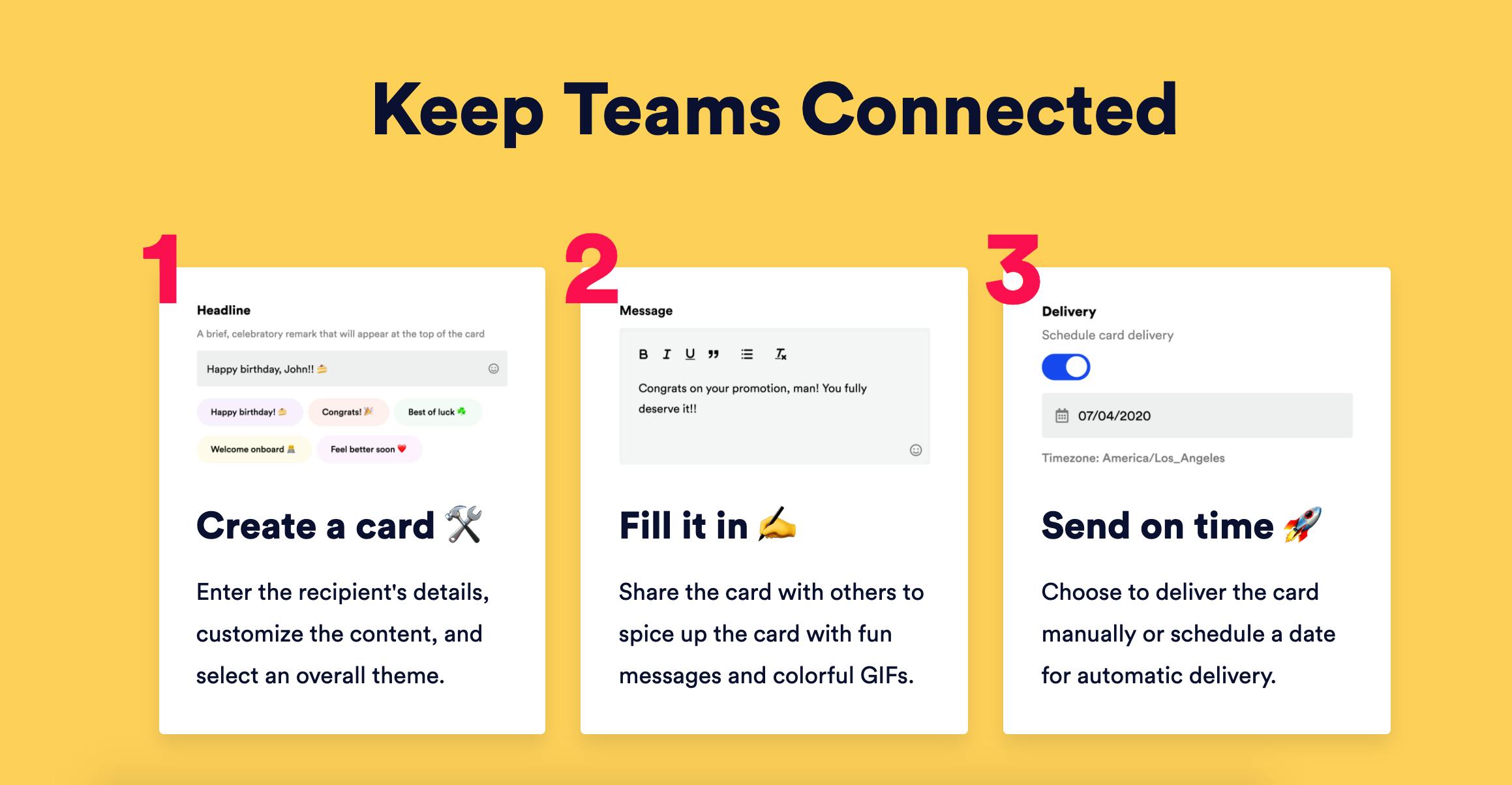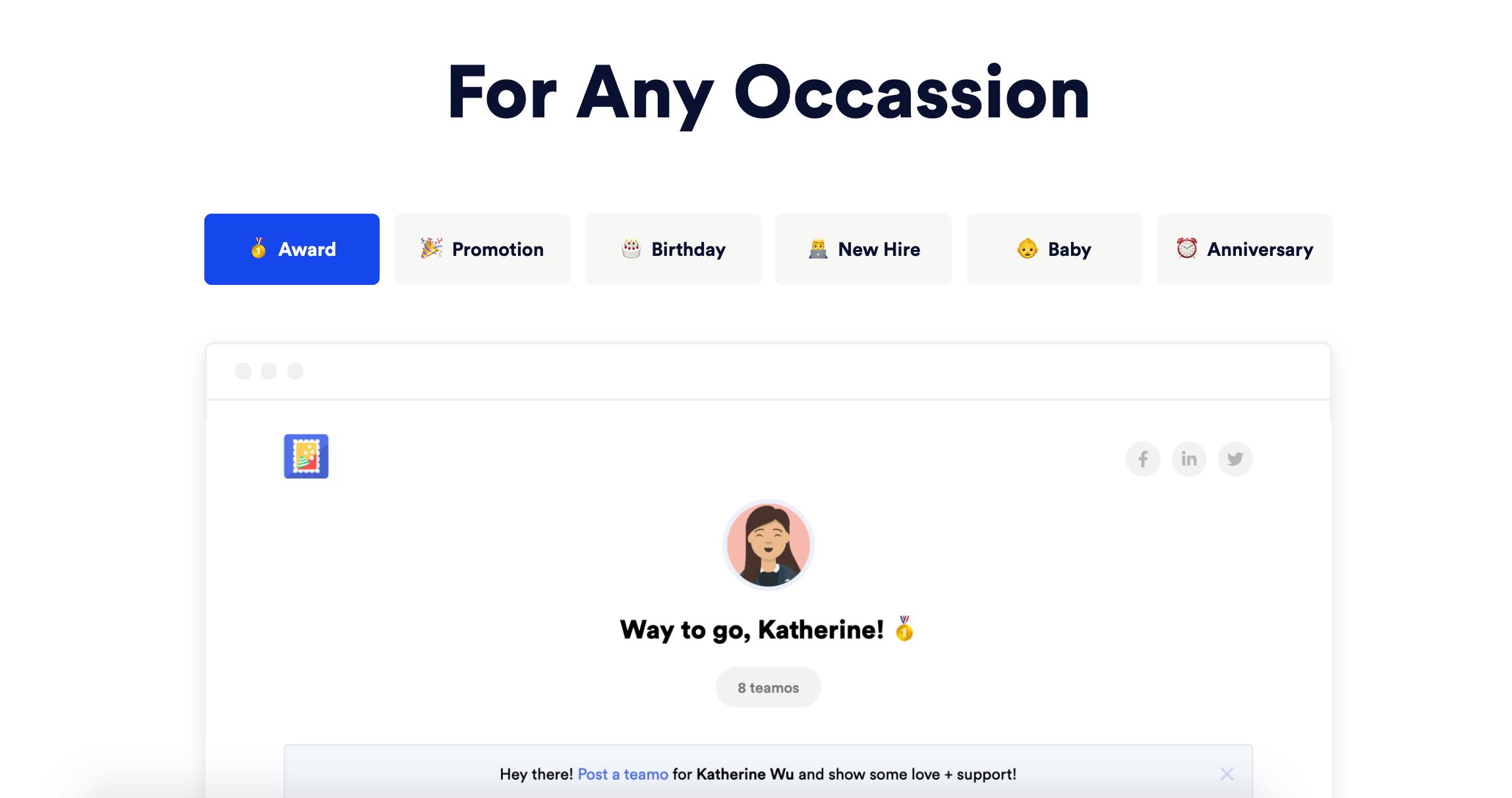 Core features:
Avatars, social features
Lively content, truckloads of GIFs, photos and videos
Customizable messages (themes, colors) and card background
Different layout options ('Classic' and 'Kanban')
Dashboard to manage all the cards and get an overview
Automated email delivery (especially helpful if you're busy/forgetful!)

Upcoming features:
Slack app for easy sharing of Teamo cards
Special 'welcome-onboard' cards
… and more (you'll know when you sign up with us!)
💛 Visit us here: https://teamocard.com/, and feel free to email us at hello@teamo.team for any questions or feedback!